November 2023: New video here and on my
YouTube Channel at: gregory h foxx 
"Just About That Time" 
Classic songs that will live forever: "Easy On The Eyes", "Stop The Hunger", "Asia", "Faithfully Yours", "Revolution Everywhere", "Shotdown",  "Gimme Danger", "Heaven Or Hell", Cut It Loose" et al. Read the lyrics as you listen (a humble offering from us as so much more is coming your way).
 Song genres include: world beat, rock, love songs, social commentary, pop, reggae, easy listening, country/western & more!
No glitz - no glam - no hype - no sham!
 (music & videos from 3 island boys)
2nd Chance Kid is: 
    Guitars: Bill Grannis
Rebel Bass: Greg Foxx
Drums: Guy McKeague
Local Vocals by us
SINGLES: "Asia", Faithfully Yours, "SurfAsia", 
"Thanks For Letting Me Be Here"
 ALBUM: "Dreams Are For Free"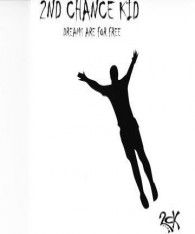 Brought to you by:
The DIAMOND CUTTERS (a Record Company)
BOWL OF SOUL PUBLISHING/ASCAP
Songwriter Greg Foxx: Writer/Publisher ASCAP
Songs are available on:  Apple iTunes, Radio Airplay, CD Baby, youtube, Rhapsody, Pandora, GreatIndie Music, Verizon, Last.fm, 7digital, Emusic, MediaNet, Amazon MP3, Zune, iHeartRadio, Cd Universe, Tradebit, Nokia, Deezer, Spotify, Liquid Digital Media.